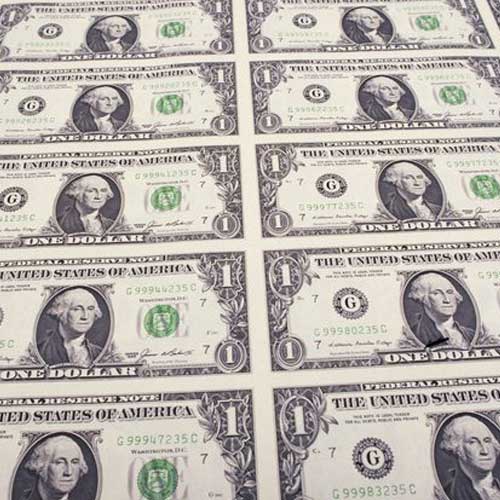 First Uncut Sheets of Series 2017 $1 Federal Reserve Notes on Sale
30 Jan 2018 Tue
BEP is going to sell the first uncut sheets of Series 2017 $1 Federal Reserve notes on 30th January. The notes on offer are going to feature reproduced signatures of Treasury Secretary Steven T. Mnuchin and Treasurer Jovita Carranza for the first time. The $1 note is the only denomination printed on the 50-subject presses.

These are regular issues from the Atlanta district with district letter F. These notes along with the star notes for Atlanta are the only Series 2017 notes printed so far.

Various options are available for the buyer. A 50-subject sheet costs $86, 25-subject sheets cost $50.50, 20-subject sheets cost $43, 10-subject sheets cost $27, and five-subject sheets are priced at $18.50.