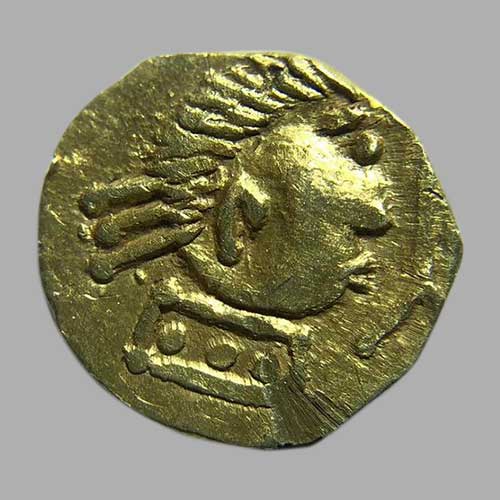 Rare Saxon Coin worth £4,000 Discovered in Salisbury
11 Jan 2018 Thu
A rare Saxon coin worth almost £4,000 was recently discovered by a Devon detectorist named Jason Baker. He wants the coin to be displayed in the British Museum. The coin was discovered when he was exploring a site in Salisbury where a hoard of six historic Saxon coins had already been found.

Experts believe that the coin is a gold Thrymsa from the Crondall period, circa 620-645. A similar coin was auctioned in 2011 for over £4,000. The coin will be evaluated by the British Museum along with the hoard of coins found earlier.

Jason has already found almost 200 Roman coins, 40 old English hammered coins and a huge Roman lead ingot which was auctioned for £25,000. Jason considers metal detecting as a hobby and not as a means of making money.