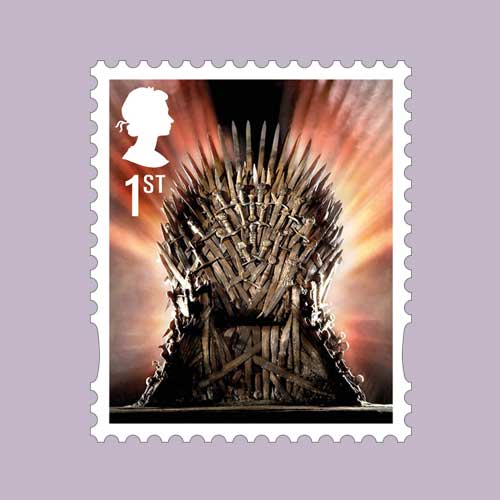 Royal Mail Stamps to Celebrate Game of Thrones
04 Jan 2018 Thu
Royal Mail unveiled a series of 15 Game of Thrones-themed stamps which will be released on 23rd January. 10 stamps depict human characters. The remaining ones feature the Night King and the White Walkers, giants, dire-wolves, dragons and the Iron Throne. Gift sets are also available like the Beasts & Blades Ice Cover, with five stamps depicting Sansa, Jon, Ned, Olenna and Tywin stamps with an icy background. Some of these sets have a limited release of only 1,500 units. People also have the option to pre-order them.

The 8th and final season of Game of Thrones is being filmed. The Royal Mail believes that the show has been a very important British contribution. Most of the cast and crew members belong to the UK. Also, most of the filming is done here as well.

Maps of Westeros, stamp books, postcards etc are also available. The stamps can be framed, or you can have your name and address written on these postcards. The pricing of each of these products vary. For example, the "Westeros Bundle" costs £55.65 and the character stamp set costs £6.50.