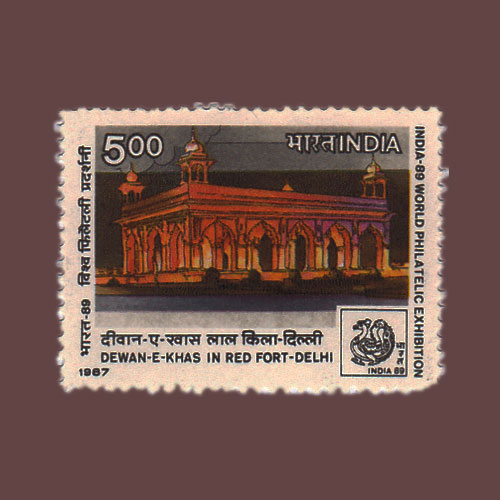 Diwan-e-Khas of Red Fort
30 Dec 2017 Sat
The Red Fort was built as the palace fort of Shahjahanabad the new capital of the 5th Mughal Emperor of India, Shahjahan. It gets its name from its massive enclosing walls of red sandstone.

One of the major attractions of Mughal Red Fort and Palace is Diwan-e-Khas Hall where the Emperor held private audience.

Diwan-e-Khas is a large rectangular shaped chamber, with surrounding arched openings, and marble columns covered with floral design and patterns. The building also features four chhatris, one on each corner of the building.

The ceiling, which was originally inlaid with silver and gold, was stripped bare by successive financial crises of the empire by the Jats. The present wooden ceiling of the hall was painted in 1911. Through the centre of the hall flowed the Stream of Paradise which known as Nahr-e-Behisht. The building used to have red awnings or shamianas. Over the corner-arches of the northern and southern walls below the cornice is inscribed the verse of Amir Khusrow: "If there be a paradise on earth, it is here, it is here, it is here."

In 1987 India post has issued 500 Paisa (5 Rupee) Commemorative postage stamp which depicts this beautiful Dewan-E-Khas.