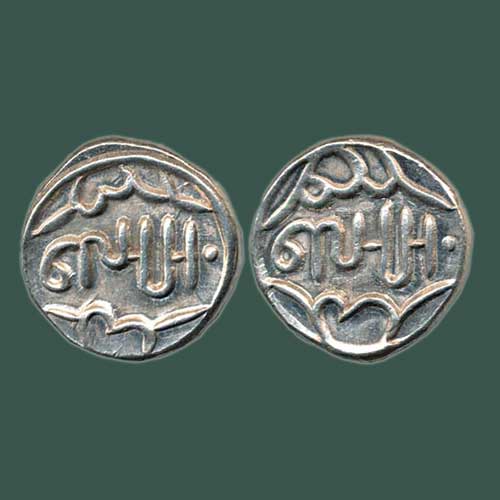 Banswara Silver Rupee
26 Dec 2017 Tue
Banswara was a Princely State situated in the southern Rajputana province which later became a part of British India. Today it is situated in the South Rajasthan. Banswara was founded by Maharawal Jagmal Singh. Banswara got its name from 'Bans' or 'Bamboo forest' in the area. It is also known as 'City of Hundred Islands', due to the presence of numerous islands in the Mahi River, which flows through Banswara.

Banswara became a separate state in the year 1527 when Maharwal Uday Singh of Durgapur divided his province between his two sons. Durgapur was assigned to the elder son and Banswara was assigned to the younger son with the title Maharwal.

During the 18th Century, the state had fallen under the sway of the Marathas. Being harassed constantly by the Maratha, the state had signed an alliance with the British who provided them protection from the external enemies in exchange for states revenue.

During the 19th Century, Banswara used Salim Shahi coinage of neighbouring Pratapgarh State. In the year 1870, Maharawal Laxman Singh introduced crude coins in gold, silver and copper. The legend on the coin is written as 'Samba Satra'. Samba is a name of Hindi deity Shiva.

This silver rupee was issued by Lakshman Singh with the legend Samba Satra inscribed on it.