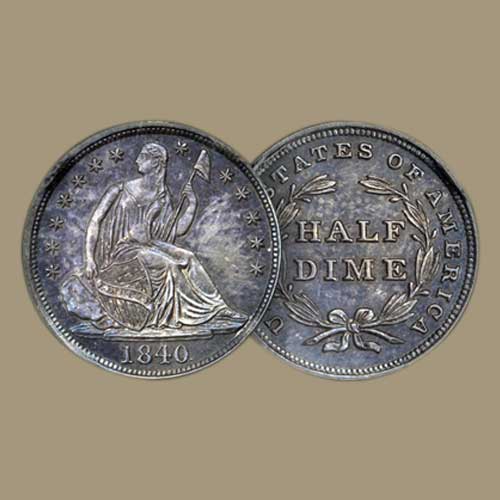 Finest Known Proof 1840 No Drapery Half Dime to be Auctioned
27 Oct 2017 Fri
Stack's Bowers November 2017 Baltimore Auction will be offering a Gem Proof 1840 No Drapery Liberty Seated half dime that features violet and sapphire toning. This well-preserved coin is reflective and looks stunning.

These coins were struck at the time when Proof coins like the 1838-O half dollar, Class I 1804 dollar etc were produced. Experts believe that the mintage limit of the offered coin is just 10 pieces out of which, five to six examples exist. The offered coin is also one of the two finest specimens with a Proof-66 (NGC) grade.

The coin has been passed on from one collector to the other since the last 70 years. It will be offered at the Rarities Night of November 2017 Baltimore Auction. Other coins offered at the auction include Mint State 1792 Silver Center cent from the Cardinal Collection Educational Foundation and a Choice Mint State 1796 Stars quarter eagle from the Murray Hill Collection.