Grab Exclusive Diwali offers on Coins, Notes, Stamps & Hobby Accessories.
View Products.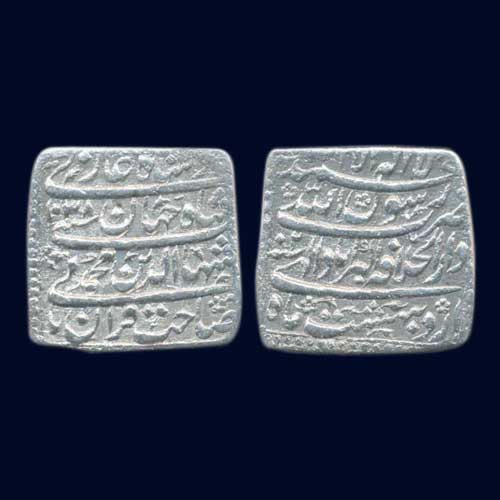 Shah Jahan's Silver Square Rupee Sold for INR 4,21,000
18 Oct 2017 Wed
Prince Khurram was nearly 35 years old when he sat on the Mughal throne with the title Shah Jahan. He succeeded his father Jahangir in the year 1627. The meaning of the word Shah Jahan is 'King of the world'. He was the third son of Mughal Emperor Jahangir and the fifth Mughal Emperor who reigned from 1628 to 1658. He is best known for 'Taj Mahal' which he built in the memory of his beloved wife 'Mumtaz Mahal'. He was also associated with the monument like Red Fort of Delhi, Jama Masjid of Delhi, Moti Masjid in Lahore (Pakistan).

This extremely rare silver square rupee which he issued during the 2nd year of his reign from the mint 'Dar-ul-Khilafat Akbarabad' was sold for INR 4,21,000 at Todywalla Auction. The obverse of the coin is inscribed with the name and title of the king with the AH date 1038. The reverse of the coin is inscribed with the Kalima with the mint name 'Dar-ul-Khilafat Akbarabad' with Persian month name 'Ardibiisht' and the regnal year 2.