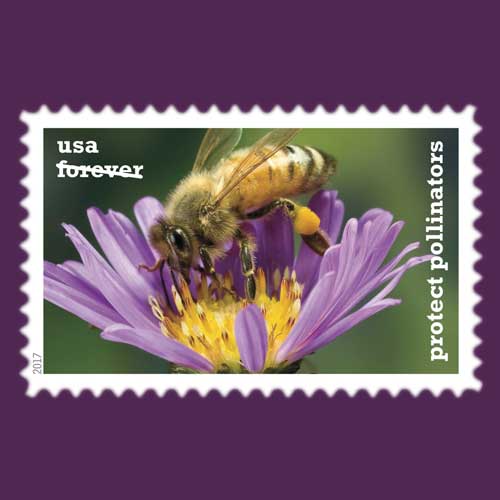 Honeybees on Latest US Stamps
12 Aug 2016 Fri
The new Protect Pollinators Forever postage stamps to be issued by the US will feature pictures of honeybees clicked by two wildlife photographers named Michael Durham of Portland and George Lepp of Bend. The set of stamps celebrates pollinating insects. Experts believe that pesticides and habitat loss have led to the reducing numbers of these insects. Five photos of honey bees and monarch butterflies on various flowers have been featured on these stamps. A lot of effort went into capturing these lovely images by 52-year-old Durham.

Durham has an experience of 27 years as a photographer and has taken several pictures at the Oregon Zoo and the National Park Service. His works have been featured in various publications like National Geographic and National Wildlife Magazine.

The picture of a honeybee on a yellow ragwort flower was taken by 72-year-old George Lepp more than 15 years ago. Lepp has been working as a stock photographer for 45 years.

American Philatelic Society National Summer Convention Stamp Show in Richmond, Va revealed the stamps.