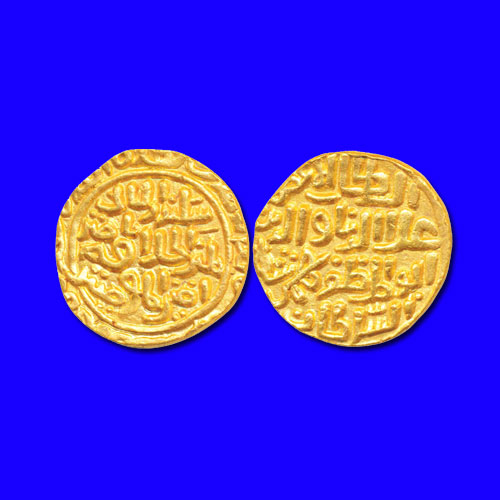 Gold Tanka of Bahamani Sultanate listed For INR 350,000
15 Jun 2020 Mon
The Bahamani Kingdom was the first independent Islamic kingdom of southern India; it was formed on the Deccan plateau of India. This Kingdom was established by Ala-ud-din Bahman Shah after revolting against the Delhi Sultanate of Muhammad bin Tughluq in the year 1347 CE. After Sitting on the throne he assumed the title Alauddin Hussain Bahman Shah and the kingdom got its name as the Bahamani Kingdom after his name.

During the medieval period, it was one of the great kingdoms in the Indian sub-continent. The Bahamani Sultanate was ruled by the five dynasties namely Bijapur, Golkonda Ahmadnagar Bidar, and Berar. This region had also been the territory of Satvahanana during the ancient period.

This gold Tanka issued by Ala-ud-Din Hasan Bahman Shah of Bahamani Sultanate is listed for INR 3,50,000 in an upcoming electronic auction of Todywalla which will be held on 21st June 2020. The weight of this gold tanka is around 10.8g and it was minted in Hadrat Fathabad Mint. The obverse of this gold tanka is inscribed as 'Al-Sultan al 'Azam 'Ala al Dunya wa al-Din Abu al-Muzaffar Bahman Shah al-Sultan'. The reverse of this gold tanka is inscribed as 'Sikandar al-Thani Yameen al-Khilafah Nasir Amir al-Mumineen' written within the circle date and mint name written in the margin.

Image Courtesy: Todywalla Auction.