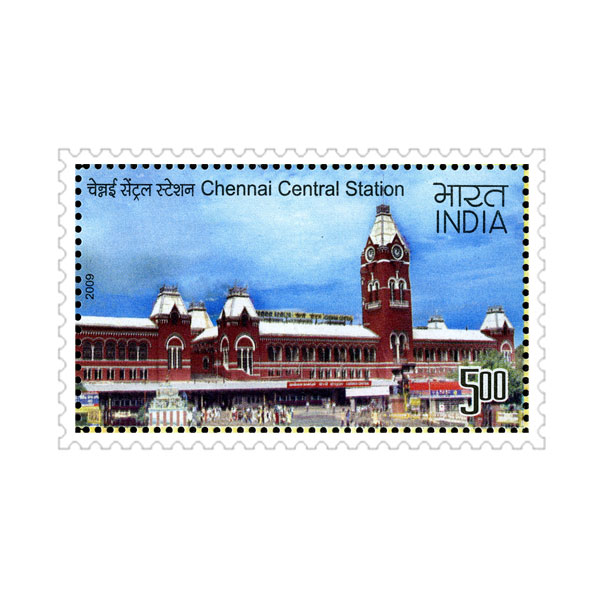 Railway Stations 'The Heritage of India'- Part II
23 Jan 2018 Tue
Last time, we saw the history of Chhatrapati Shivaji Maharaj Terminus of Mumbai and its beautiful Gothic architecture. Today we will have a look at another railway heritage.

'Chennai Central Station', a tall maroon structure standing in Tamil Nadu's beautiful city 'Chennai'. This structure was built in 1873 by the British architect George Harding and later by Robert Fellowes Chisholm. The Central railway station buildings have some unique Romanesque architectural features, including Travancore 'caps' on the main towers, a central clock tower, semi-circular arches, thick walls and large towers. The similar kind of architecture is seen in England and Europe. This has become a famous landmark of Chennai.

India Post issued a commemorative stamp on Chennai Central Station in 2009 depicting the maroon heritage architectural marvel of Chennai having the face value of INR 5.

Let us see few of the lesser-known facts about the Indian Railways.

The Vivek Express (Dibrugarh to Kanyakumari) travels a distance of 4273 km, which is the longest run in the railways. The shortest run is taken by a few scheduled services between Nagpur and Ajni – a total of 3 km.

Hmm... What do you think about it?