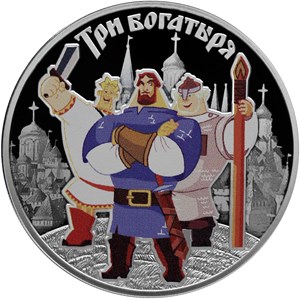 Cartoon Heroes on Latest Russian Collector Coins
22 Jan 2018 Mon
New commemorative coins were released by Russian central bank on 28th December 2017 featuring popular cartoon heroes.

One side of the coin features the coat of arms of Russia with the denomination three rubles or 25 rubles. The other side features Piglet and Pooh Bear. These characters belong to a cartoon that was inspired by the book Winnie-the-Pooh by Alan A. Milne. 3,000 silver three rubles coins and 250,000 base-metal 25 rubles coins have been released. The same number of coins of the same denominations has been released featuring Three Heroes, characters of a famous Russian cartoon. The coins also depict traditional legends.

Such kinds of collector coins have been released by Russia since 1992.