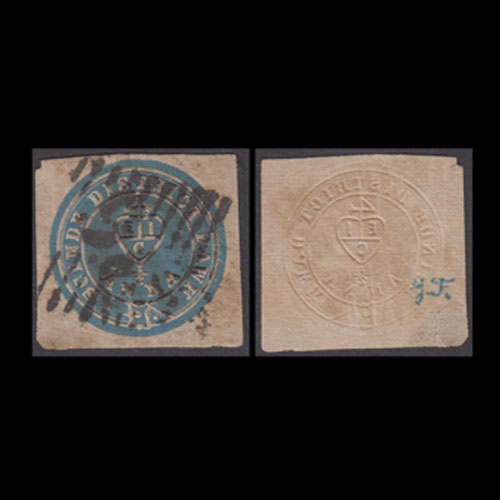 Scinde Dawk sold for INR 3,20,000
30 Dec 2017 Sat
The first adhesive postal stamp of India was sold for INR 3,20,000 in the Philately exhibition INPEX 2017.

This is the blue colour embossed half anna stamp issued in 1852.This stamp is circular in shape and bears a heart shape in the centre with three Sections. Every section depicts letters EIC (East India Company). Numeral '4' is inscribed above the heart and ½ anna is printed below it within a border. The circular belt around the border depicts inscription 'Scinde District Dawk'. This stamp also consists neat '96' cooper type 4 cancel.

This stamp was sold by the Todywalla Auction on 2nd December 2017 in Mumbai.

To know more about Scinde Dwak click here.