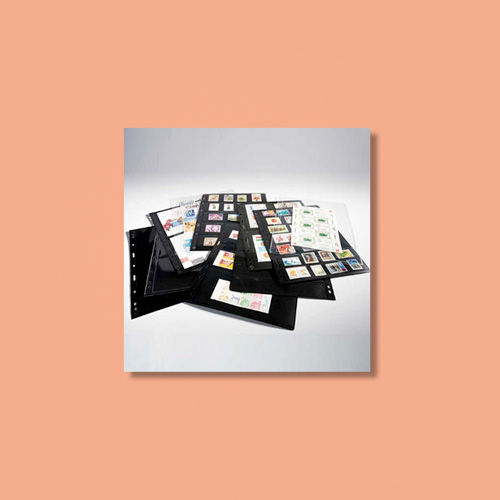 Conserve Your Stamps Collection Elegantly
24 Jul 2020 Fri
There are thousands and thousands of distinctive stamps in India for Philatelist. Stamps collectors are drawn to the comparatively new and untouched adventure of finding the best stamps or postcards or miniature sheets for their collections.

Therefore, it is essential to archive it with great care. The stamps should be prevented from sunlight and by getting folded. Hence, it becomes your prime duty to save it in one of the best quality accessories of Lighthouse viz., Lighthouse Plastic Pockets VARIO.

Transparent sheets are made from transparent welded strips. It is made of polyester and not with an acid plasticizer. It is suitable for all VARIO binders. The dimension of the sheet is 216 x 280 mm. The transparent sheet makes visible your collection.

Disclaimer: We will deliver your order as soon as our system resume. Due to the lockdown deliveries may be restrained for a certain period. We appreciate your patience!