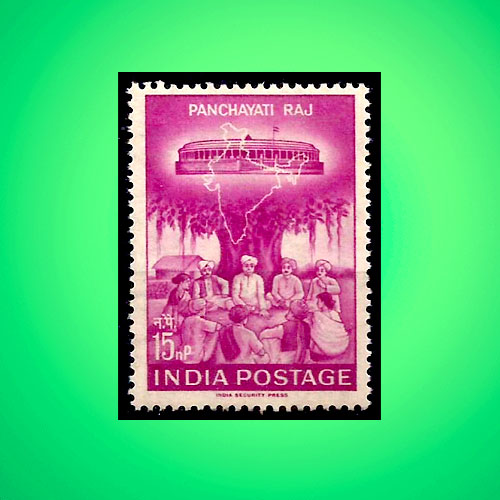 Panchayati Raj Day of India
24 Apr 2020 Fri
Every year 24th April is celebrated as National Panchayati Raj Diwas in India. This day marks the passing of the 73rd Amendment Act, 1992 that came into force with effect from 24 April 1993.

The three tiers of the panchayat, namely Village Panchayat, Panchayat Samiti, and Zilla Parishad ensure effective implementation and coordination of various rural activities. The impact of the 73rd Amendment in rural India is very visible as it has changed power equations irreversibly.

The first National Panchayati Raj Day was celebrated in 2010. The commemoration is being anchored by the Ministry of Panchayati Raj. During the event various awards given to the best performing Gram Panchayats such as Deendayal Upadhyay Panchayat Sashaktikaran Puraskar and Nanaji Deshmukh Rashtriya Gaurav Gram Sabha Puraskar.

In 1962 India Post has issued 15 Naya Paise commemorative postage stamp on the inauguration of Panchayati Raj in rural administration. The stamp symbolizes the basic philosophy and aims of Panchayati Raj. It shows a Panchayat meeting being conducted under a banyan tree, which illustrates rural life in India. Above the trunk and the branches of the tree are shown the Parliament House with the national flag hoisted on it. An outline of the map of India is shown in the upper half of the stamp overlapping parliament house and banyan tree.

To know more about stamps Visit philamart to view and purchase variety of stamps from all over the world.