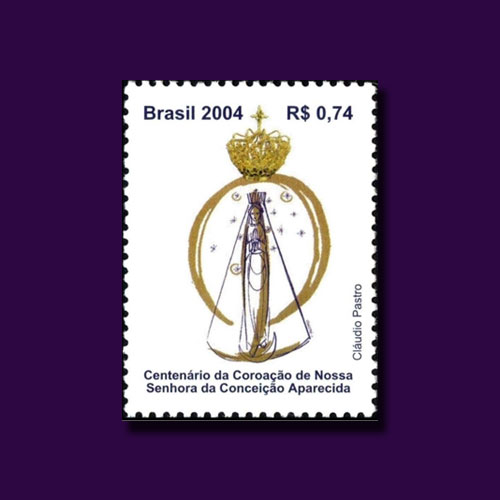 The Day of Our Lady of Aparecida
12 Oct 2019 Sat
The Day of Our Lady of Aparecida – the national holiday in Brazil is always celebrated on October 12th. Known as 'Nossa Senhora de Aparecida', it honors Brazil's patron saint, the Virgin Mary Aparecida.

Legend has it that in October 1717, after a day's fishing without any luck, fishermen cast their nets into the Paraiba River and pulled up a small brown statue of the Virgin Mary. Then they cast their nets again and this time they came up full of fish. This was the first miracle attributed to the statue.

The statue is made of clay and is about 40cm in height. The statue was a lighter shade of brown when found. Because of its color and because the miracle happened to a young slave boy, devotion to the statue grew rapidly, particularly among Afro-Brazilians.

Our Lady of Aparecida was declared the patron saint of Brazil by Pope Pius XI in 1929. The feast day of Our Lady of Aparecida has been a National Holiday in Brazil since 1980. Coinciding with the Lady of Aparecida, Children's Day is also celebrated on October 12th in Brazil.

The stamp shown above was issued in the year 2004 on the occasion of the Centenary of the crowning of Nossa Senhora Aparecida. The stamp shows the statue of Aparecida with a crown above. Name of the country, year of issue and the denomination value is shown on the top and the occasion for which the stamp was issued inscribed at the bottom.

Image Courtesy: https://colnect.com

Visit philamart to view and purchase variety of stamps from all over the world.